It is no secret that college education is costly. This is because it is an investment for your future and thus should be handled with the importance that is required. This is why most individuals take up student loans. Even though important when one is studying, when you are done with your studies you need to repay these loans, and this is where loan consolidation becomes important.
When one is consolidating a student loan, it is essential that one realizes what they are engaging in. As it is with making any financial decisions, one is supposed to undertake proper research before signing any contracts. When consolidating a student loan, there are some factors, rules, and regulations that you need to familiarize yourself with before you consolidate your student loan.
Here are some of the rules and factors that one should be well versed within the student loan consolidation process:
Student loan consolidation is free
Before undertaking the student loan consolidation process, you should know that this entire process is free. This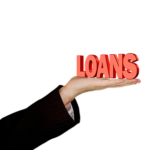 is why one is advised not to part with any money that most people solicit in the name of consolidation fee. You are advised to avoid any lenders who insist on you paying an upfront fee to facilitate the loan consolidation process. In case you encounter such people, you should be warned that they are out to swindle you of your money. If you find yourself in such a situation, you are advised to conduct your business somewhere else.
The consolidation process starts after clearing school.
The loans consolidation process can only be done when the loan has entered its grace period. The period usually starts six months after one has graduated or has ceased to undertake their studies for whatever reason. The loan consolidation process can also begin when you have commenced repaying your loan. Here it is possible to consolidate it so that it can be manageable for you to repay.
You can only consolidate a loan that is in the name of that particular student.
This rule in most instances looks pretty obvious to many of us. But, there are instances where you will discover that the student is married or they took the loan with their parent's name, then most probably this rule has to be applied. There is an allowance for parents and students to consolidate their loans together but it should be noted that it is not possible for them to combine their loans and consolidate them into a single student loan. The consolidation process should be done separately by each person.
One does not incur any payment penalties.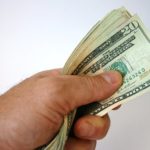 One major advantage and information that everyone who wishes to consolidate their loan should have is that it is possible for an individual to pay off a consolidated loan at any time without having to worry about incurring any extra repayment penalties.But in such instances, it is advisable that one repays the consolidated loan as soon as possible. This will help them avoid accumulating interest charges. It will also relieve you of the financial burden which comes with loan repayment.