With the rise in the cost of living today, most people find that their budgets are way high than what their income can cater for. This has led to people borrowing from different financial institutions. This phenomenon has led people into accumulating debts which have to destabilize their lives. To make sure that you are successively out of these debts, it is prudent that you register with a debt management plan.
What is a debt management plan?
We should start by noting that a debt management plan is not a loan. Typically, it is a program that is offered by debt management companies that work with creditors on behalf of an individual. This is meant to reduce the monthly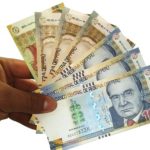 payments and the interest rates that you pay for your debts. The plans are very crucial as they can reduce or waive any penalties.
But before you engage yourself into such plans, it is wise that you have proper information about them. Here are some questions and answers that will give you some information that you might require on the debt management plan:
Can one continue using his or her credit card after enrolling with a debt management plan?
It is wise to note that most debt management companies will advise you to close all the credit card offering accounts, this is because they are usually the cause of your accumulating debts. But in some instances, some companies may allow you to retain one credit card that you may use in the event of an emergency, business or travel use. The best part of this is that the credit card companies can still renew their relationship with you after you are done with your repayment.
Can one enroll online?
Yes, it is possible that a consumer can sign up for such services through online platforms. But one should be able to undertake a phone interview which will be aimed at establishing if your situation guarantees a qualification for a DMP. The phone interview can take between 20-60 minutes. But this varies depending on the type of debt Management Company you are dealing with.
Will enroll in such a program stop interest charges in all the individual's accounts?
When you have enrolled in such schemes, the creditors will make concessions with the debt management companies and more often the percentage of interests charged on debts will drop from a high of 30% to as low as 9%. Therefore, it is very rare for them to waive interest charges from all your debts.
What are the fees charged by these companies?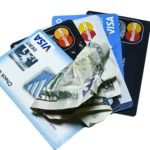 One major advantage of engaging debt management companies is that they are typically non-profit making counseling agencies. They normally charge a fee that is relatively affordable to most individuals. One other thing is that the fee has a set cap of fees that they can charge in the various states.
How long does the debt management plan last?
Most of the reputable companies that provide this service offer 3-5 years period to deal and eliminate all plans. If the customer manages to have a windfall of cash, then they will probably help you in paying off the debt early as there are no penalties incurred.