Struggling with monthly repayments is a burden none of us needs to face repeatedly. The survival strategy preferred by a majority of Americans is the reliance on debt for some business, households, and personal expenses. Debt is no longer a big taboo topic that it was several decades ago. However, most people simply will not talk about it at a dinner table because of the embarrassment of their debts. You are not alone in this fears and finding help now can be the only way to save yourself. You should start by equipping yourself with the correct information regarding your debt status, understanding your credit rating, and finding opportunities to get help on these two items. Here are some of the suggestions worth following for any person seeking to build the right credit history after a series of mishaps.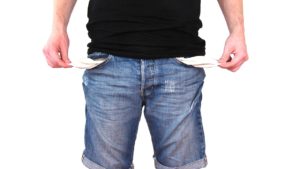 Know your position
Figuring out where you stand acts as a valid first step for your credit repair. You will be getting additional steps to follow only when you already know where you stand. In this case, find out the amount of debt you own, the type of debt, and the urgency of repaying the debt. The information should help you make correct choices when picking the commercial and non-commercial options available for assisting people to fix credit.
Try to stop the bleeding
This message resonates mostly with those who successfully cut their debt dependence to a healthy level. However, when you can only think of borrowing more money to repay what you already owe, then therein lies the problem. You are bleeding and have no way of getting a break. You can force yourself to go hungry except that it will not make your lenders sympathetic to your situation. You could consolidate your loans so that you significantly reduce your repayment amount and get some break.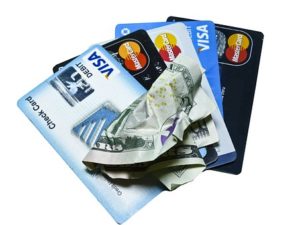 From this point onwards, you should pay your bills on time such that you are not contributing to any negativity on your credit report. It may take a while. You should use the time to cultivate a sense of discipline in your spending. Take your time to indulge in personal finance blogs especially those that have success stories. See what other people successfully did and the services they used to get the best help. You do not want to remain stuck at one spot because of trying to do everything minus any external support.
Pay down the balances and stop
When you pay down the balances, prevent yourself from seeking new financing. Hold off the purchase of a new car or taking a new loan for furnishings. For once, keep the debt appetite at zero and do this while you focus on clearing the rest of the debt.
Consult external credit restoration assistance
You can hasten your return to high credit score days by first fixing your credit report.  A credit restoration service will look into your report and seek to align all the records such that your report is positive and appealing to future lenders. You do not have to wait seven years for your negative credit listings to disappear. You never know whether you will have other bad cases arising within the seven years. Thus, take any effort and option available to repair your credit report.